I meant to write out the birth story today, but just uploading the pictures is making me tired of sitting. ;) So you'll all have to settle for pictures for now.
Just a minute after the birth... I picked up Alex and held him on my chest and rested for a few minutes. He's still attached to the cord.
Getting measured after being weighed:
A couple hours old: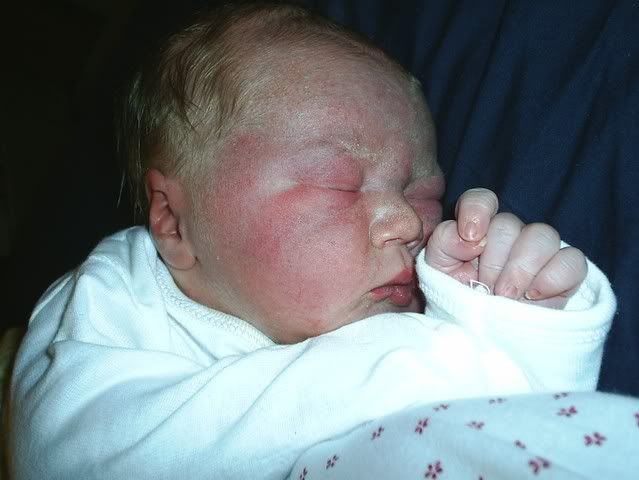 Monsterly long fingernails, thanks to being past his due date:
Two days old, opening his eyes and looking around calmly.